orindahoops.com
---
Home
What's New (The Skinny)
Our Team (The Ballers)
About Us
Contact Information
Messageboard
Links
Members Only
For Sale
Terms of Service
---


---


Sept. 11, 2001 --
Our thoughts and prayers are with the families, friends and loved ones of those that tragically lost their lives or were injured in New York, Pennsylvania and Virginia. Our prayers are with all of you.

The orindhoops.comStaff

---

---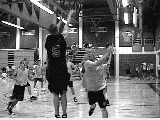 (c) 2002, orindahoops.com
All Rights Reserved. We are not responsible for the accuracy of any content of this website. Please contact our staff if you have any questions or comments.
webmaster@orindahoops.com

Please help support our site by using this link to purchase from amazon.com
---
Local Schools' Websites
---
Orinda Union School District (Orinda, CA)
The History of Orinda
---

Featured Basketball Websites

---
---
Other Basketball Websites
---

National Federation of High School Associations - Basketball Rules

Basketball Playbook Online (FREE!)
SpartaFans.com (SJSU) (closed)
1999 Bay Area Super 60 Showcase
Youth Basketball Of America, Inc.
---
Products
---
MVP Sports
---
The links listed are done so for the convenience of our readers and customers. It does not represent an endorsement by orindahoops.com of the products or services sold or otherwise offered by the company/person listed. orindahoops.com is not responsible for any of their content. Please report any broken links to our webmaster.
---

(c) 2001, 2002 orindahoops.com All Rights Reserved.